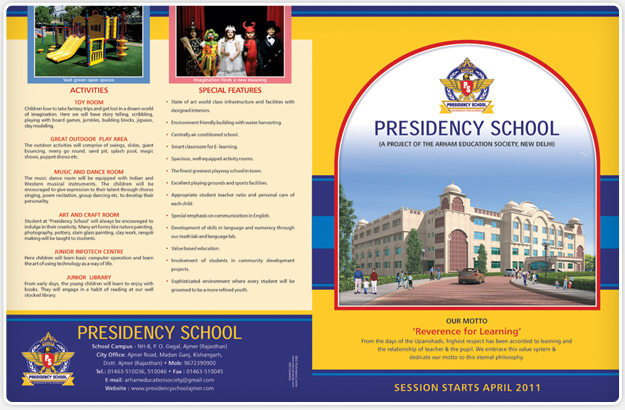 A school brochure is designed to give confidence to your customers by putting over the values and ethics behind your company. History, staff, policies, quality, service, capability and delivery are just some of the subjects you can include. With environmental issues now heavily influencing purchasing decisions, a company brochure can play an important role by reinforcing your company's commitment to the environment.
B&S Multimedia offers the complete company brochure design service including planning, structuring and formatting including the following:
Agree objectives
Identify target audience
Discuss main features and benefits
Identify USP's and Key messages
Scheduling
Costings
Print finishing and stock options.
We can produce Digital Photography on-site or studio. Our artwork is produced using the latest software packages and proofs can be supplied either in hard copy or we can send pdf proofs via e-mail. Copy writing is also produced in-house.